Meet Dr Ayesha Sripali A
marasinghe

(Dentist)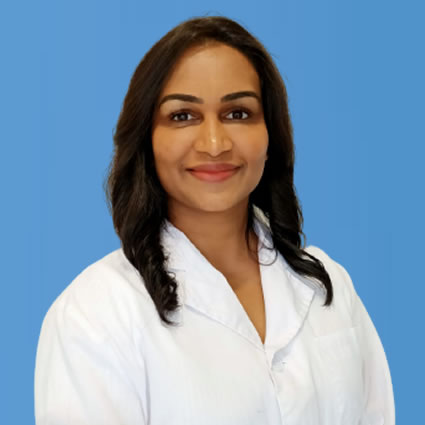 To prepare for her dental career, Dr Ayesha earned a bachelor's degree in Sri Lanka. After passing her dental exams in Australia, she worked for many years as a dentist, and enjoys caring for patients of all ages.
Her primary interests in clinical practice are surgical procedures, including wisdom teeth removal, endodontic treatments on all teeth (including molars), crowns, bridgework, and implants.
Helping Patients Feel Comfortable
Recognising that many people experience dental anxiety, Dr Ayesha has a calm demeanor and is caring towards her patients. She provides excellent and gentle dental care to patients across the spectrum, including children.
EXPLORE OUR SERVICES

In Her Spare Time
Outside the practice, Dr Ayesha enjoys spending time at home with her family and is a busy mum. She also loves travelling and trying new things.

Dr Ayesha Sripali Amarasing | (03) 9888 7377