About Burwood Dental Centre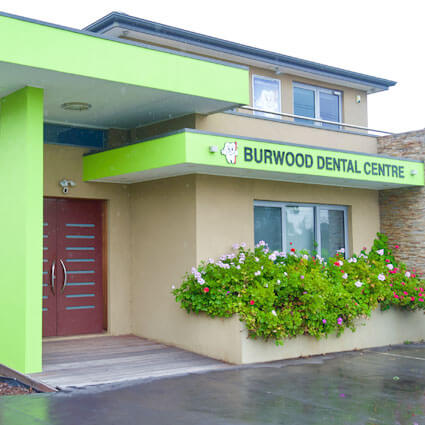 Dr Nicola Stephen (Principal Dental Surgeon) opened her practice in 1999, continually growing it from one chair until finally expanding into its current building in 2007. At that time, she was excited about serving the diverse mix of cultures in the area, providing them with much-needed high quality dental care. Now, we're excited to say Burwood Dental Centre is the longest standing practice in Burwood!
Our Goal
We want our patients to be able to smile, whether in the dental chair, their personal lives, or out in the world. Our goal is to make it possible for them to smile more, and be happier in their lives, without having to stress over their dental problems.
Dr Nicola is focused on building a relationship with her patients, where they understand the importance of fixing problems in the earliest stage with regular visits. That's the key to keeping your smile healthier and happier for years to come.
Addressing Dental Erosion
Over 70 percent of people we see during any given day have dental erosion, due mainly to what they're doing with their diet. Many people have high acidic levels in the foods they eat, in an attempt to eat healthier, unaware they are damaging the enamel on their teeth.
Dr Nicola takes a holistic view of health and speaks to them about the dangers of dental erosion and how their dietary choices may create potential issues with their teeth. She includes this consultation as part of her general dentistry approach, at no extra charge, to help minimise the impact and protect your smile for life.
MEET OUR DOCTORS »
Best Results With Advanced Technology
Burwood Dental Centre is committed to providing the most up-to-date technology to give you the best results, including
ClearCorrect aligners
TrioClear™ aligners
iTero™ Element Oral Scanner
OPG panoramic scan
Laser therapy
We are committed to providing our patients with the most convenient way to book an appointment and receive important information. You can use HotDoc, myhealth1st, and Healthengine to schedule appointments and communicate with our practice.
Book an Appointment
Contact our office today and schedule an appointment to restore your smile and ensure your teeth stay healthy for a lifetime. Call us today!

About Burwood Dental Centre | (03) 9888 7377